Below is a list with more details from many of the outstanding results that Adrian has achieved over the years. All results can be substantiated.
Recommended Retirement at 20 years old.
Two Shoulder Operations and a Successful Return
A young 20 year old rugby player  was referred to Adrian because his doctor and physio had told him to retire from chasing his dream of playing top level rugby after having his second shoulder operation. After a lengthy discussion the young player asked Adrian if he could help him rehabilitate his shoulder so he could return to playing rugby. Adrian agreed and after 4 months and alot of hard work along with help from the physios from his rugby club he made a successful return to playing competitive rugby scoring 2 tries on his return.
U23 National Football Player
National Super Fast -18yo Football Player
Tim began working with Adrian when he was 13yo and arrived with achilles tendinitis, patella tendinitis and osgood-schlatters. With alot of hard work and training in November 2021 Tim was invited for 3 days of training in the Australia U23 training camp for the coaches to check him out. They were so impressed with him that he stayed for all 3 weeks of the camp and was selected in the team to play against Indonesia at only 18yo. Tim also ran a 40m sprint in superfast time in the early days of his 2021-22 pre-season. Tim ran his 40m in 4.70sec which makes him one of the fastest players in world football at only 18yo. The time was taken on a hand stopwatch and started on first movement which gives a slower time then when taken using timing gates. 10m splits; 0-10m 1.53s, 10-20m 1.12s (2.65s), 20-30m 0.99 (3.64s), 30-40m 1.06s (4.70s).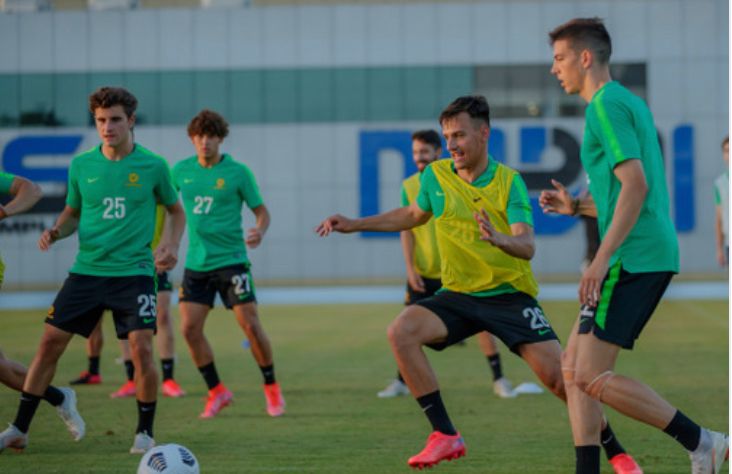 Barcelona U19 First Division U19 Women Football/Soccer team – Injuries
Adrian volunteered his experience to help an U19 first division womens football/soccer team in Barcelona. The team played in the highest level possible in the U19 Barcelona competition, during a period when it was probably the strongest U19 women competition in the world. The head coach asked Adrian to help prepare the players for the season. The end results were again impressive as the season included 34 competition games and 10 friendly games with a playing roster of only 17 players. The players didn´t have any previous strength & conditioning experience and had major imbalances in nearly all areas of their bodies which included significant injury history. With access to the players only 2 to 4 times per week for short periods of time, Adrian implemented a program to reduce injuries and improve performance. Throughout the season the team was clearly the best team physically in the competition and during the season only 1 player missed 2 games with a non-contact injury. That is only 2 games missed due to a non-contact injury in a squad of 17 players for 44 games! Only 2 players had an injury during training from which no games were missed. One player played over 60 games in the season not missing any game with a non-contact injury while another played over 50 games in the season and did not miss a game, stating that she could not remember a season where she hadn´t missed a game due to injury. Also a player who had missed 20 months of football/soccer with 2 x grade 3 ankle sprains and a knee reconstruction all on the same leg, made a successful return to play and completed the season playing full games of football. Only 4 players missed games due to contact injuries. Truely outstanding!!!
International Football(soccer) Player From Injury riddled TO AUSTRALIA's TOP FEMALE GOAL SCORER
A young 17 year old football/soccer player came to us with the aspiration to play in the national team, however she had severe shin splints and back pain which restricted her from training on the field during the week. Her injuries were so restrictive that she would train on an exercise bike and in the gym during the week so that she wouldn't aggravate her injuries as it was the only way she could get through to the weekend game. This had been her situation for a number of months and she was not improving. When she came to train with us we immediately focused on fixing her injuries as we believe that the best training is the most specific training, and then training her to reduce or eliminate any future injury risk. As we improved her injury problems and reduced her risk of injury we shifted our focus to training her for performance enhancement. Within 3 months we had her participating fully in all of the week's training sessions, every week, and playing the weekend games. Within 12 months she was achieving personal bests in nearly every exercise we could test and in just over 12 months she was selected to play for her national football team where she went on to play professional football for over 10 years winning Asian footballer of the year and two national competition golden boot awards and going on to become the all time top goal scorer for her national team.
Dual International Rugby Player Recurring hamstring injury to MVP WINGER
A dual international rugby player was signed to play with our professional rugby league team however he came with a history of recurring hamstring injuries. In fact the injuries were so troublesome that it caused him to miss several games per season and sometimes recurring multiple times per season. He had many top level medical teams work on his injury but no team had been able to prevent the injury from recurring. When he arrived in our program we created a clearly defined program to fix his hamstring problems. Our program was so effective that the player did not miss one game nor one training session with hamstring problems. In fact he only missed 40 minutes with a haematoma of the quadricep in the entire season. At the end of the season he had played the most game minutes of rugby that he had played in many, many seasons and won the best winger for the entire competition. That was in the toughest sport in the highest level competition in the world.
Junior Football(soccer) Player Junior talent continues to impress
We began developing a young Australian football/soccer player from a young age with a focus on improving her playing prowess, while keeping her injury free and enhancing her athletic performance. This player has played for some big Spanish football clubs including RCD Espanyol, Valencia CF and has trained with FC Barcelona and Orlando Pride and she was recruited into her National football/soccer program at age 16. She began playing U19 first division football in Barcelona from the age of 14 years old and played for 5 seasons playing 39 games, 44, 40, 51 and 53 games per season respectively without missing a game due to a muscle injury. She debuted in the Netherlands Eredivisie Cup first division at age 19 and then the following season to play for Adelaide United FC in Australia. So at the young age of 20yo she has played first division in 3 different high level countries. She can do a single leg partial depth squat with 200kg and sprint her 20m in 3.15s.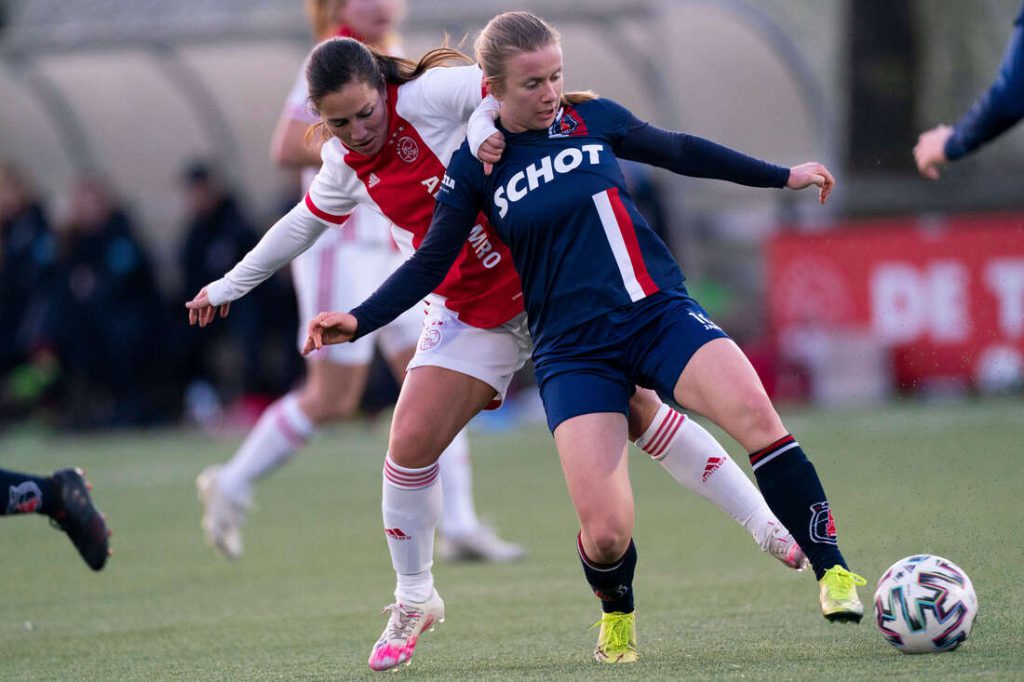 Open Water Swimmer Amazing story of triumph over adversity
A young swimmer approached us to help with his swimming preparation. He was an open water swimmer and was becoming noticed at higher levels. Our objective was to help him improve his performance, so we created a periodised training program for him whilst taking control of his strength training, prehabilitation, nutrition and all aspects of his athletic preparation. Meanwhile his swim coach concentrated on his swimming training. Within a short period of time this swimmer began winning national medals. He went on to win 4 National Open water swimming medals in his age and many other State medals. In those 4 years of training and competing he did not miss one training session or competition with injury. Then one fateful day he was involved in a severe car accident where he was burnt to over 85% of his body with 75% being 3rd degree burns. The medical thinking at the time was that if you add the percentage of the body burnt to the age of the person, a sum of more then 100 was almost certainly fatal and this athlete had a sum of 104. He lay in hospital in a coma for approximately 3 months before he finally awoke. When he awoke we then undertook his rehabilitation where we had to teach him to walk, move and do even the basic functions again. We even helped him return to swimming where he went on to become a successful coach. An absolutely amazing story that still fills our hearts with many emotions.
17 year old Amateur Football(soccer) Player with complete ACL Rupture Totally wasted muscle to Running in 6 weeks
A 17 year old female amateur football/soccer player came to us after suffering a complete rupture of her ACL (anterior cruciate ligament) in her left knee. She had been told to use crutches and had not done any weight bearing on the injured leg for 6 weeks. Her leg had huge muscle wastage to the point where there wasn´t any muscle definition at all. After the first 6 weeks post injury and with 6 weeks before her surgery her doctor advised her to begin walking with her injured leg so she came to performance.factorprep.com for help. In 6 weeks we rehabilitated her from unable to walk properly to rebuild her muscle and to be able to do controlled running before she went in for her operation. Also, this prehab/rehab was done on the side of a football field without access to a gymnasium or pool or anything. More great work by Factor and we wish her luck with her pending operation ​😘
UPDATE 1: Post operation and the doctor said the knee was in fantastic condition inside and it was one of the best ACL operations he has ever done.
UPDATE 2: Begins running painfree without any problems
UPDATE 3: Successfully returns to playing football
Tennis Player Titanium treatment vs factor
A young upcoming tennis player was experiencing ongoing back pain that was beginning to reduce his ability to move to the point where he could no longer play or train his tennis. His father took him to a back specialist where he was diagnosed with a 16 degree scoliosis in his spine and the recommended treatment was that he have an operation to have a titanium rod inserted down his spinal column to straighten his spine. If he choose this option he was told he should be able to return to playing tennis but there were no guarantees. His father decided he wanted to try some less drastic options beforehand and so brought his son to factor, tasking us with the rehabilitation and returning him to high level tennis. Due to this injury being so restrictive, our primary and nearly sole focus was to fix the injury so we began a program of massage, stretching and corrective exercises. Within approximately 4 months we had totally corrected the scoliosis to the point where the spine was now completely straight. The specialist had x-rays taken which confirmed that we had completely eliminated the scoliosis which he had never seen before in his life and the tennis player made a successful return to training and competition.
Rugby League Player Twelve year triumph after triple leg break
We started working with a professional rugby league player after he had broken his leg in virtually the same place 3 times in very quick succession. He had played very little rugby league in the previous 2 seasons due to the recurring leg breaks and it was thought that his professional rugby league career was finished. When we began working with him he had recently broken the same leg for the 3rd time and was in the very early stages of rehabilitation. To hold the bones in place assisting the healing process he had a plate inserted into his leg with 21 screws, however as it was the third time he had broken the leg in the same place the bone was very osteoporotic and was not healing very well. So the medical team decided to remove the plate and the 21 screws and insert a titanium rod down the inside of his tibia. After he had this operation we continued the rehabilitation program which we completed successfully and the rugby league player returned to play professional rugby league in the strongest rugby league competition in the world and went on to play professional rugby league for another 12 years.
Junior Football(Soccer) Player Some of the most impressive physical feats by an athlete
A young Australian football/soccer player ​came to us wanting to be the best footballer in the world so we began training him from the young age of 10 years old. Firstly we trained him for injury prevention and as we became comfortable that we had reduced his risk of injury we gradually shifted the focus to performance enhancement. The young player began to gain selection in local representative teams followed by higher level selective teams. He moved to Spain, which is regarded as one of the most competitive junior footballing systems in the world. After a short period in Spain he also began getting selected in local selective teams. At the age of 16 years old he was one of the fastest players in world football being hand timed sprinting at Under 1.50s for 10m, 2.51s for 20m and his school sports teacher hand timed him at 6.34s for 60m. He could partial squat 240kg with a bodyweight of only 63kg and became a very good football player.
Disabled Swimmer
What seems impossible made possible
A young girl with cerebral palsy came to our facility looking for some help to gain strength and function. After training with us for a short period she decided to start competitive swimming and within 6 months she set a State/Province record for the 50m freestyle in her division.
World Champion Sailor The factor strikes again
A sailor arrived at our door asking if we could help him win a world championship in sailing for his age division. He had just returned from the world championships in Chile where he had finished in seventh position but he wanted to go to the next world championships and win. This athlete was in relatively good shape therefore our main focus was performance enhancement with a reduced concentration on injury prevention. We began training this athlete and he continued to improve and remained injury free for many seasons. From the time he began training with us until the time he semi retired he won every major competition he competed in winning the World Nike Games, Australian Championship, New Zealand Championship and 3 World Championships.
Rugby League Player Career ending injury fixed
We were working for a professional rugby league team when the coach had recruited a player with a severe groin injury (Osteitis Pubis). The groin injury had been hampering the player for several seasons and had resulted in the player being unwanted by any rugby league club due to his movement restriction and the difficulty of the rehab required. He had previously played in the highest level competition in his country but was now having trouble gaining interest from even second division clubs. He was given a lifeline by our coach and we were asked to fix his injury and rehabilitate him ready to play. The major concern was that his injury had been treated and attempted to be rehabilitated by several professional medical teams that included doctors, physiotherapists and strength and conditioning staff and no-one had been successful at treating the injury. We began with treating the injury which included a full diagnosis of muscle function, muscle strength, muscle length, muscle tension and some serious rest. We then implemented a program that cohesively blended the treatment with the rehabilitation and we began seeing improving results. In approximately 2 months we had fixed the injury and fully rehabilitated the player to return to full training and competition in rugby league. The following season he was recruited by a team in the highest level competition in his country where he played a successful injury free season and played a key role in the team making the grand final which included being a try scorer in that very game.
Professional Rugby League Team One of the most incredible turn-arounds of any professional club
A professional Rugby League team playing in the highest level rugby league competition in the world was having a troubled season as they languished at the bottom of the table not having a single win from 15 games, whilst also being devastated with injuries. In fact, when we arrived 26 of the 54 man team were in rehabilitation. We began working with the team with our immediate focus on returning the injured players to training and competition. However, we also devised a plan to reduce the injury risk of the healthy players in order to build a stronger playing squad. The priority was given to the more highly rated players as we felt they would most likely help win more games or at least some games. As we returned players from injury the team began to win games and went on to win 8 games from the remaining 11. We significantly reduced the rate of injury, returned most of the players to full training and play whilst facilitating improved performance. While we were initially only recruited for the first season our success resulted in us being asked to continue our programming for several more seasons. The following season we reduced the injuries from 246 player games missed to 61 and the following season we reduced it even further to only 54 player games missed with injury. With only 3 non-contact injuries in a team of 25 players and only 1 game missed in from groin injury in 3 seasons. This remains a club record still today.
Professional Rugby League Team factor Déjà vu
We were again asked to fix the injury problems of a professional rugby league team, however this time it was in a different country. When we arrived the team had 10 players of the 30 man squad in rehabilitation with injury and and 18 of the 30 man squad had groin pain on resistance testing. The team were placed in 6th position on the table. Within 3 weeks we reduced the 18 players with groin pain to 1 player with groin pain and the 10 players in rehabilitation to 2 players with all players being able to participate in training. We then continued to work with the team and helped to keep the injuries low and go on to win the competition and their first piece of silverware in 10 years.
Muscular Dystrophy ​Non-functional to Life changing results
A distraught mother approached us after she had identified a peculiarity with her 15 year old son where he could not hold anything heavy in his hands and he could not raise his arms above his head. After medical testing he was diagnosed with genetic facioscapulohumeral muscular dystrophy which is a muscle wasting disease of the facial and shoulder muscles. She was advised that her son should take it easy and above all he shouldn´t go to the gym. Considering her son had no strength at all and was virtual unable to function she decided to allow us to try to help him. When this 15 year old boy started with us he could not do a wrist curl exercise with even a 1kg dumbell. We designed a very specific eating program, did a mountain of research on facioscapulohumeral muscular dystrophy and created an individualized gym program. Within 6 months the boy could do a wrist curl with 25kg for 6 repetitions and could raise his arms above his shoulders without any effort. The doctors said they had never seen results anything like it. He remains a fully functional adult over 15 years later.
Professional Sailor ​Career threatening injury to World Champion
We received a call from a professional sailor who had been involved in an accident whilst sailing in a competition where a rope from a sail had caught around his leg and ripped it into the winch causing severe damage. He was flown by helicopter to a nearby hospital where he lay for a month and underwent an operation to repair a torn muscle in his lower leg and to drain a massive haematoma. Following his month in hospital he was released to go home for treatment with local physiotherapists and following a month of treatment he came to us for fear that his career was finished because after 2 months he was still unable to walk without a splint. We began treating him and had him walking splint free in the first session. After 1 month we had him injury free and in 2 months we had him fully rehabilitated and returned to his sport. Within the following 12 months he went on to win a world championship and he still continues to compete today.
Professional Rugby League Player Rehabilitated injury to Personal Best
A professional Rugby League player tore the syndesmosis ligament of his ankle and required an operation to fix it. Following the operation we developed a full rehabilitation program to take the athlete from post-operative recovery to full training and return to play. Our rehabilitation had a focus on improving his speed because the player specifically made the request. The player made a full and successful recovery and also during the rehabilitation the player significantly improved his 40m sprint time from 5.23s to 4.97s (timed using a timing system). This is a very big improvement and the player made a successful return to competition. He has since been signed by last year's grand finalists in one of the best leagues in the world.
World Record Holding Swimmer ​Sore shoulder to World Record
A young swimmer came to us for help with her land training. After a short period of working with her we noticed that she regularly had trouble with a pain or niggling injury in one of her shoulders. She was having treatment for the injury however it was not improving at the rate it should. We adjusted her gym program to focus more on prehabilitation and rehabilitation to reduce the pain, imbalances and strength deficits. We began some hands-on treatment to enhance this, and within 2 months her shoulder pain was completely gone. Within 12 months she went on to break the 24 hour indoor swimming world record.
Professional Rugby League Player Shattered leg and dreams to international triumph
A professional rugby league player had a very severe ankle injury which was described by commentators and medical professionals as one of the worst injuries they had seen and potentially career ending. The injury resulted in a shattered tibia and fibula and some torn ankle ligaments. The player had to undergo an operation to repair the damage. Following the operation we created a rehabilitation with a focus on returning the player to full competition and without any recurring or associated injuries. The player returned to full training in 5 months and played professional rugby league in the world's strongest rugby league competition and went on to play international level rugby league for many years afterwards.
15 year old Pro-Football(soccer) Player rehab from a Jones Fracture Full rehab of a Jones fracture in 5 weeks?
A young 15 year old professional football/soccer player from our live-in program suffered a Jones fracture while training with his team. His first 3 weeks were spent in an immobilization boot as ordered by the doctor. Following those 3 weeks and due to alot of smart rehab work that we accomplished during those 3 weeks we were able to have him return to full training only 2 weeks later. From start to finish 5 weeks and judge for yourself if we have done a good job by watching the video. After our rehab, he was 30% stronger in the upper body, 20% stronger in the lower body and appeared to be running faster as well. What an impressive rehab.
UPDATE: 
Here we have added some snippets of Tim running during a game only 6 months after his Jones fracture injury. This video supports the quality of his rehabilitation and the ongoing speed development as he develops into one of the fastest players in his age group.
22 months Injured and Returned to Play in 2 months in Female Youth Football Player
A young 16 year old female football player had suffered what seemed to be an endless stream of major injuries which included 2 major ankle sprains (grade 3) and an ACL rupture for which she required full reconstructive surgery. All of the injuries were to the same leg and had prevented her from playing football for 20 months. Adrian arrived at the club and took control of the players situation beginning with a structured rehab program and controlling her return to training loads. After 2 months of working with Adrian and 22 months without playing football it was a very emotional day for everyone concerned when she made her successful return to playing football again. After so many major injuries to the same leg she has alot of work ahead of her but what a great start.
Update: She was managed and continually rehabilitated throughout the entire season and finished the season playing full 80min games of football without any issues.
Update: Her reconstructed ligament failed so she had to go in and have the operation again. This time they took tissue the surgeon took tissue from multiple areas. The doctor comments that her muscles were the strongest she had ever seen them.
Talented Triathlete Fast Transition
A junior female triathlete was training in the National training program but was getting too many injuries and was unhappy with how she was performing. She had recently finished 3rd in a State/Province Schools Junior Triathlon Competition when she came to us for assistance. After a detailed assessment we concluded that she was overtraining so we made significant adjustments to her training program and added some injury prevention exercises. Within 6 months her injury concerns were resolved and she won the National Schools Junior Triathlon Competition. Following this competition win she returned to the National training program.
Junior Football Athlete Strong, Fast and Ferocious
Developed a young male football/soccer player in an individual program to be able to run 40 metres in 4.54s seconds (yes that is extremely fast and would make him one of the fastest footballers in the world), squat 240kg (yes that is extremely strong considering he weighed 64kg and would make him probably the strongest pound for pound footballer in the world) and fitness test at 61.5 ml/kg/min. (that means he has elite footballer fitness levels) all at 17 years of age.
International Equestrian Athlete Shoulder operation side step
A National level equestrian rider was having a lot of problems with an old shoulder injury. The medical advisors in her national training facility recommended she have an operation on her shoulder to fix the problem. However, doing so would mean she would have to stop training for an extended period of time and an improved outcome could not be guaranteed. She was recommended to our facility where we immediately implemented a plan to repair her shoulder but also to enhance her performance. Within 3 months we had her injury free and competing at her best without missing any training. She went on to be short listed for the Olympics and World Equestrian Games and continues to win equestrian events years later.